After 14 consecutive years of events, the annual Michigan State University Comics Forum will move to a triennial event because of an exciting partnership between Michigan State University (MSU) and the Comics Studies Society (CSS). Starting in 2022, the Comics Studies Society International Conference (an annual traveling conference) will be hosted at MSU every 3 years.
With the MSU Comics Forum and CSS both taking place every third year, in order to maintain an annual comics event presence, we plan to have invited guests every third year as well. This will be similar to the MSU Comics Forum Keynote Speakers, but without the other events that surround it.
Moving forward, our schedule will look like this: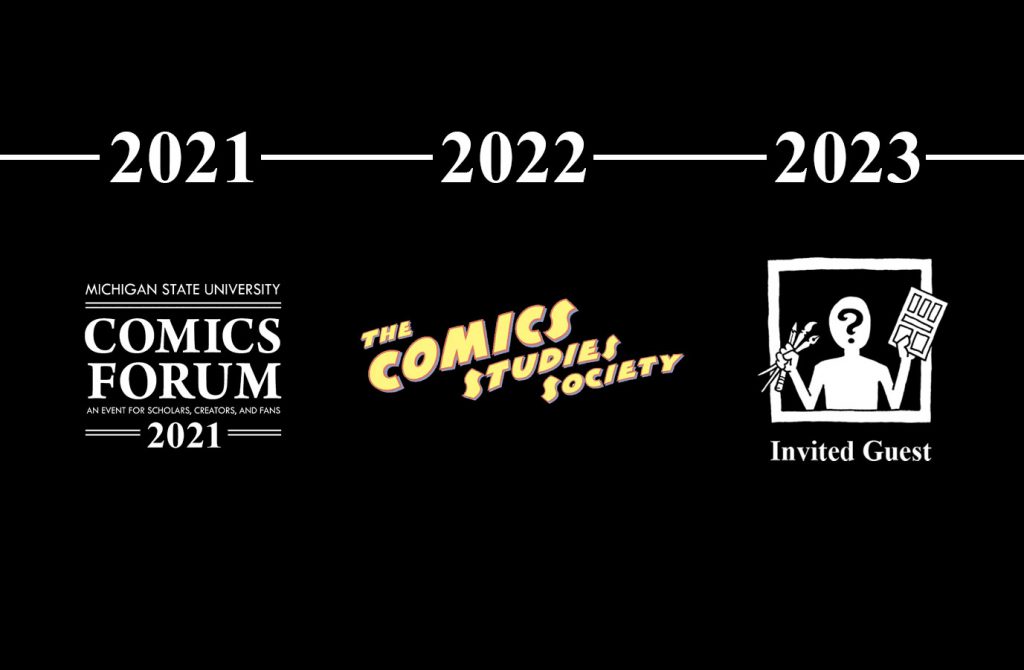 …and will repeat the same way as our schedule extends into future years: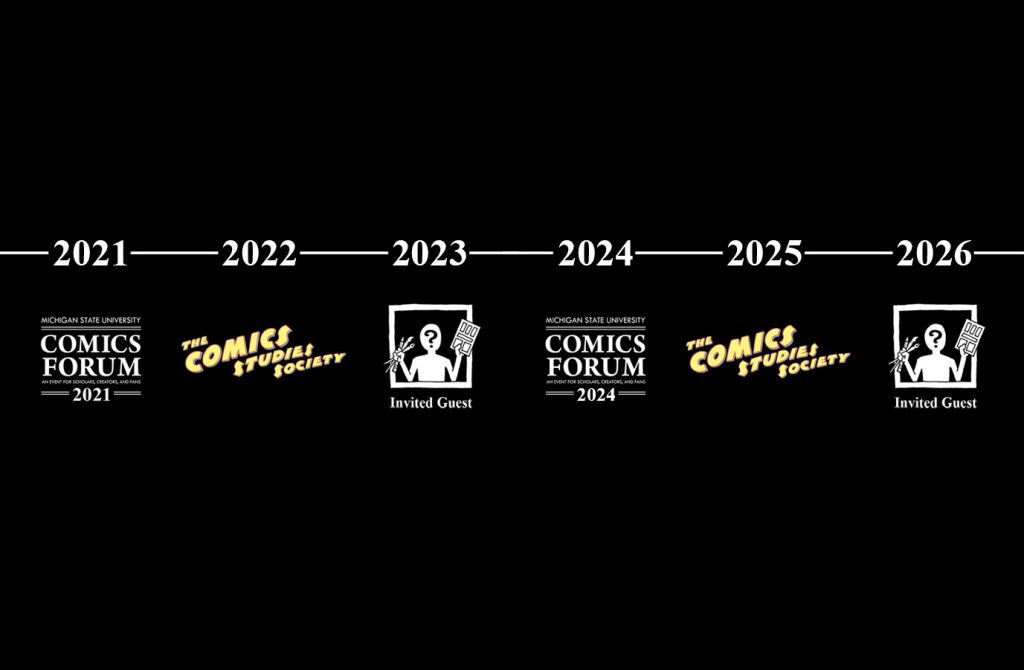 Michigan State University Comics Studies is proud to welcome the Comics Studies Society International Conference to campus, continue our annual tradition of a major comics event, and give more comics scholars greater access to the many comics studies resources we have on campus, including our Special Collections Library, the largest public collection of comic books in the world.
Thank you to all attendees, artists, and scholars for your support over the past 14 years and moving ahead as we continue to forage new and additional spaces for comics studies at Michigan State University.