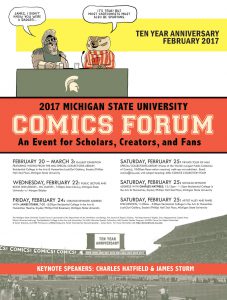 The 2017 MSU Comics Forum has come and gone and I wanted to take a moment to reflect on last weekend, as well as thank the folks who made it possible.
Our Creator Keynote Speaker, James Sturm, took the stage on Friday, Feb 24th: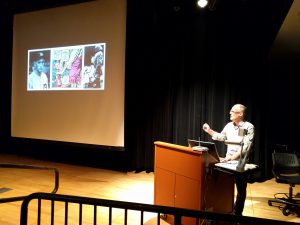 And spoke to a healthy crowd of comics scholars, artists, and community memebers.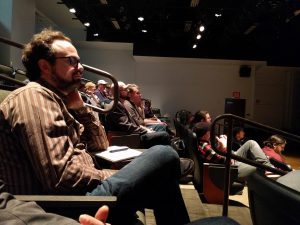 Our two keynote speakers (James Sturm and Charles Hatfield) were part of a limited tour of the MSU Special Collections Library (the largest public collection of comic books in the world) on the morning of Saturday, Feb 25th.  Charles Hatfield in foreground, below: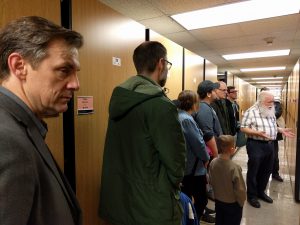 Randy Scott, MSU Special Collections Comics Bibliographer, administers the tour while James Sturm, 2017 MSU Comics Forum Creator Keynote Speaker, looks on in the foreground: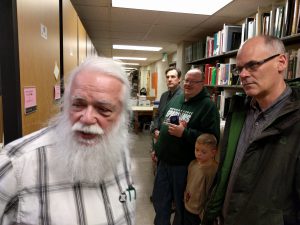 After the tour, both keynote speakers sign some of their work pulled from the MSU Special Collections Library: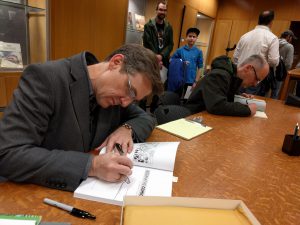 Shortly after noon on Saturday, Feb 25th, our Scholar Keynote Speaker, Charles Hatfield, spoke to a full room about "Collage in Comics":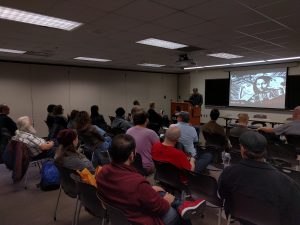 After the event was over, I recorded a couple of interviews with our keynote speakers for season #2 of the MSU Comics Art and Graphic Novel Podcast, which will air next academic year.  I was joined by Zack Kruse, MSU Comics Forum Panel Coordinator, for the interview with Charles Hatfield.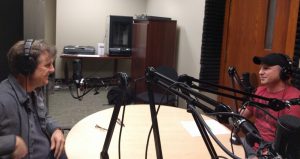 There was also an exhibition of Underground Comix which ran from Feb 20th-Mar 3rd.  Selections were pulled from the MSU Special Collections Library and the exhibit was curated by Susan Bandes' Museum Studies course: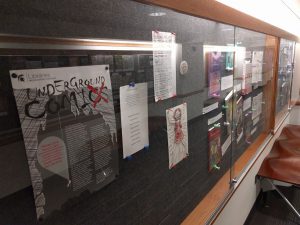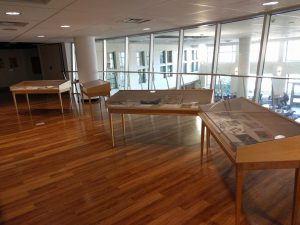 In closing, I'd like to thank all of our sponsors for helping this event to take place, all of the artists who exhibited their comics in our Artist Alley, the book discussion on Ms. Marvel that was sponsored by Muslim Studies (an event from which, sadly, I do not have pictures), the MSU Comics Forum Promotions Committee for helping spread the word and take care of event planning details on our big weekend, both of our accomplished keynote speakers who not only helped to make our 10th year a benchmark but were incredibly giving of their time throughout the weekend, and finally the MSU Comics Forum Core Committee; Jay Jacot, Zack Kruse, and Jason Larsen, this couldn't happen without you.  I'm extremely pleased with our 10th anniversary event and I'm looking forward to the next decade and beyond.
Sincerely,
Ryan Claytor
MSU Comics Forum – Director